There's always been a choice to make —
do something change your future that make you feel that are 'better for you'.

Staffing & Recruitment
(Personality & Position Match)
Coaching & Advisory
Corporate Services
School & Teacher Training
Tutorial & Private Training
SEN Students Session
Learning Disability Children
Among the powerful tools for change and succeed are methods of

the people that can really apply what they've learned from us to their practice.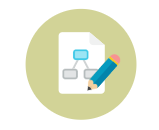 WORKSHOPS
Shorter Targeted Workshops.
These are smaller one-two hour or half-day workshops targeted at very specific skills.
*
User Story Workshop
Life Dynamics
Leadership Workshop
Innovation Games® Workshop

TEAMS
Training designed for complete teams, whether they are kicking off a new project together or looking to reach the next level.
*
Project Goal
Team Dynamics
Personality Test

DEVELOPMENT
These classes focus on specific skill sets for team members covering anything from object-oriented design to quality assurance.
*
Acceptance & Test-Driven Development
Personality Development 
Everything you need to create a better life